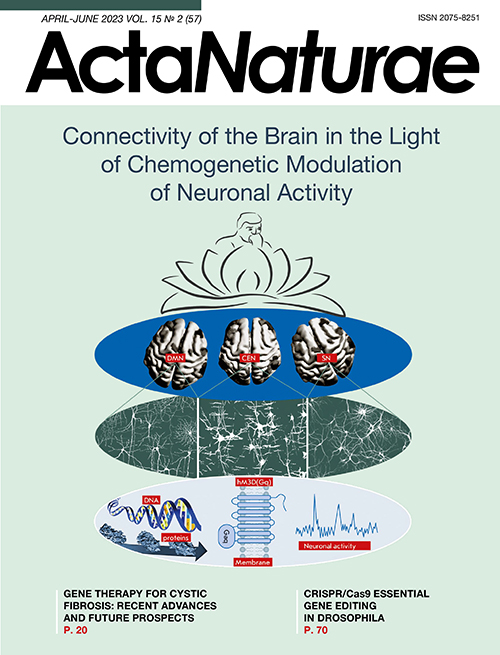 Acta Naturae
Acta Naturae is a new international journal on life sciences based in Moscow, Russia. Our goal is to present scientific work and discovery in molecular biology, biochemistry, biomedical disciplines and biotechnology. These fields represent the most important priorities for the research and engineering development both in Russia and worldwide. Acta Naturae is also a periodical for those who are curious in various aspects of biotechnological business, innovations in pharmaceutical areas, intellectual property protection and social consequences of scientific progress. The journal will publish analytical industrial surveys focused on the development of different spheres of modern life science and technology.
Being a radically new and totally unique publication in Russia, Acta Naturae will be useful to both representatives of fundamental research and experts in applied sciences.
The editorial council and editorial board include prominent scientists from Russia and abroad: Anatoly Grigoriev, Take Rolex vice-president of Russian Academy of sciences, Alexander Gabibov, Sergey Kochetkov, Patrick Masson, Alan Friboulet, Alfonso Tramontano, Knud Nierhaus.
The journal is published since April 2009, 4 times a year.
Announcements
Posted: 17.02.2023
The editorial board of the journal Acta Naturae informs with deep regret that on February 11, 2023, the founder of the journal, the permanent chairman of the editorial board, academician Anatoly I. Grigoriev, passed away.
Free Full Open Access to the jornal
Posted: 30.10.2019
Current Issue
Vol 15, No 2 (2023)