Modern Technologies for Creating Synthetic Antibodies for Clinical Application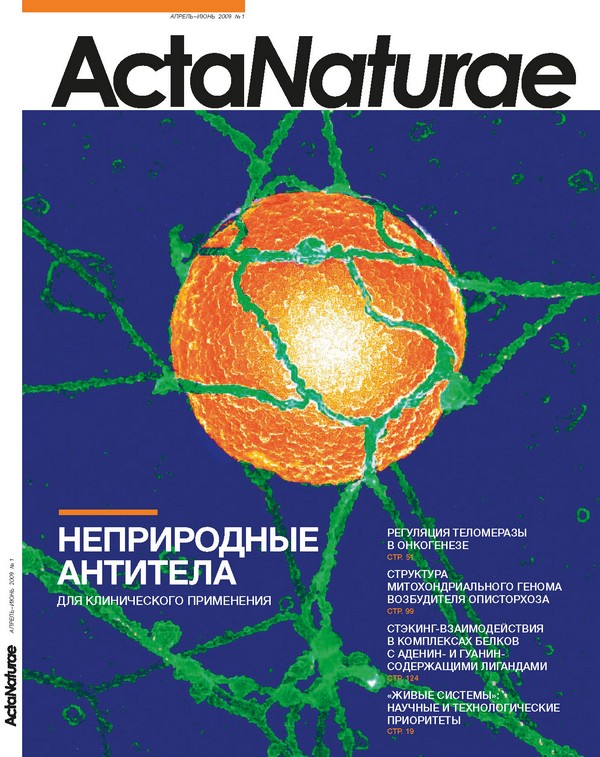 Authors: Deyev SM1, Lebedenko EN1
Affiliations:

Shemyakin and Ovchinnikov Institute of Bioorganic Chemistry, Russian Academy of Sciences

Issue: Vol 1, No 1 (2009)
Pages: 32-50
Section: Articles
ID: 10811
Cite item
Abstract
The modular structure and versatility of antibodies enables one to modify natural immunoglobulins in different ways for various clinical applications. rational design and molecular engineering make it possible to directionally modify the molecular size, affinity, specificity, and immunogenicity and effector functions of an antibody, as well as to combine them with other functional agents. this review focuses on up-to-date methods of antibody engineering for diagnosing and treating various diseases, particularly on new technologies meant to refine the effector functions of therapeutic antibodies. Key words: monoclonal antibodies, humanized antibodies, single-chain antibodies, multivalency, bispecificity, target-specific delivery, barnase:barstar module, and immunodibarnase. Abbreviations: ADcc (antibody-dependent cellular cytotoxicity); cDc (complement-dependent cytotoxicity); MAb (monoclonal antibodies); cH and cL (constant domains of antibody heavy and light chains); СНО cells (chinese hamster ovary cells); eGFr (Her1) (epidermal growth factor receptor, cancer marker); Fab (antigen-binding fragment of antibody); Fc (constant (crystallizable) antibody fragment); Fcγr (cell receptor of antibody Fc-fragments); Fcrn (neonatal receptor of antibody Fc-fragments); Her1 and Her2/neu (cancer markers of tyrosine kinase receptor group); IgA, IgG, IgD, Ige, IgM (A, G, D, e, M immunoglobulins (antibodies of the A, G, D, e, M classes)); scFv (single chain fragment variable); PSMA (prostate-specific membrane antigen); VeGF (vascular endothelial growth factor); VH and VL (variable domains of heavy and light antibody chains).
Full Text
INTRODuCTION disadvantages of MAb: in some cases, its antibody affinity A century ago, antibodies were regarded a "magic bullet" is lower than that of polyclonal antiserum; it has a high that would selectively strike disease hotbeds in the human immunogenicity to humans and, as a consequence, is rap-organism (see Paul ehrlich's nobel Lecture of 1908 [
1
]). idly eliminated from the body; and it is unable to activate However, Paul ehrlich's idea was put into practice only in the complement system and cellular mechanisms of the 1975, when Köhler and Milstein's study initiated the de-immune response in a foreign environment. nevertheless, velopment of monoclonal antibody technology. this tech-after three decades of battles and defeats, hopes and Pr nology makes it possible to produce not just a set of di-blitzes, MAb proved to be a successful medicinal product verse immunoglobulin molecules (natural antibodies), but from both the clinical and commercial standpoints (table also a monospecific antibody focused on one specific anti-1). the unique potential of immunoglobulins charactergen (monoclonal antibody, MAb) in response to antigen-ized by modular structures and functions related to other driven immunization. this method is still the cornerstone structural modules was realized, and the antibodies were of antibody reshaping. unfortunately, the first attempts modified for variable clinical applications thanks to the to use mouse MAb for clinical purposes were not success-technologies of genetic engineering and transgenic aniful and revealed the following, virtually insurmountable mals.
About the authors
Shemyakin and Ovchinnikov Institute of Bioorganic Chemistry, Russian Academy of Sciences
Email: deyev@ibch.ru
Moscow
Shemyakin and Ovchinnikov Institute of Bioorganic Chemistry, Russian Academy of Sciences
Moscow