Dear Colleagues!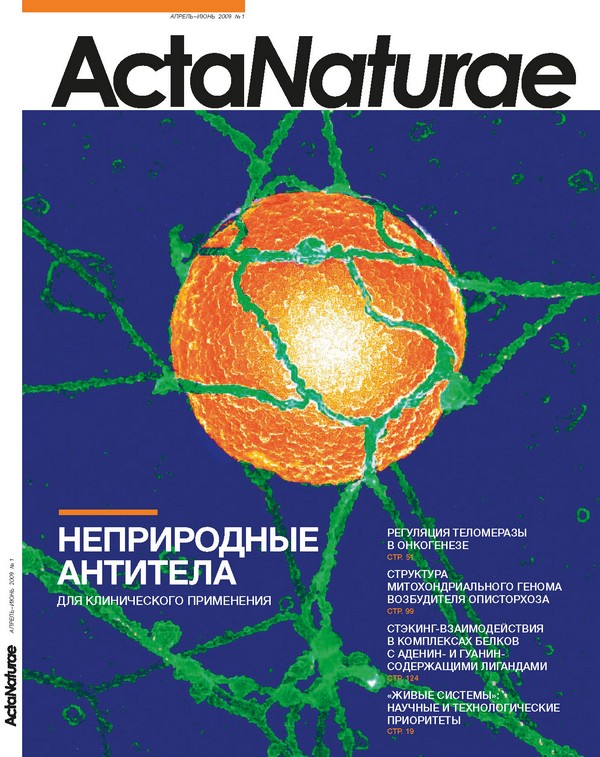 Authors: Bilenkina I.P.1
Affiliations:

Federal Agency for Science and Innovation, Russian Federation

Issue: Vol 1, No 1 (2009)
Pages: 2-2
Section: Articles
Cite item
Full Text
On behalf of the russian Federation`s Agency for Science and Innovations, I would like to congratulate each and every one of us on the first issue of the journal Acta Naturae, which is a radically new and totally unique journal in our country. the modern post-industrial world is interested in those areas of knowledge which are related to both the fundamental problems in biological sciences, as well as to the practical applications of biology. Biotechnologies have not only become a priority for scientific development, but they also encourage significant growth in new economic sectors of the leading countries in the world. Applied problems solved with the help of biotechnologies have an effect on several industries and, on a different level, affect the country´s national security. the field of "Living Systems" represents one of the most important priorities for the research and engineering development of our country. the state reasonably considers it one of its major tasks to encourage the development of this sphere, both from the standpoint of developing science-driven and competitive economic branches and from the standpoint of bolstering security. the development of this priority direction is actively supported by the Federal target Program research and Investigation of First-Priority Aspects of russian Science and technology in 2007-2012. the "Living Systems" priority direction is second only to the Industry of nanosystems and nanomaterials in terms of the amount of financing within the framework of the Federal target Program. We assume that this direction will become the first priority for the state, since its development can positively serve a social purpose. It is biotechnology products that have such a great influence on the quality of life of the population.
About the authors
Federal Agency for Science and Innovation, Russian Federation
Deputy Director